Parking
Maybird Shopping Park has parking for 869 cars, including disabled, parent and child and motorcycle spaces. To ensure parking is available for genuine customers Horizon Parking Ltd manage a four-hour parking limit on behalf of Maybird Shopping Park.
Using Automatic Number Plate Recognition (ANPR) Horizon Parking Ltd accurately monitor the arrival and departure of all vehicles entering and exiting the car park. Genuine customers who remain on the site in excess of four hours are asked to retain their receipts, the receipts need to be within the time of the Contractual Parking Charge and of a reasonable value. If you have any enquiries about parking at Maybird Shopping Park, please contact Horizon Parking Limited on 01245 392289 or email: contact@horizonparking.co.uk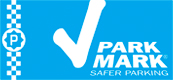 The Maybird Car Park has received the Safer Parking Award from Park Mark, demonstrating the facility provides police accredited parking.